Studia graeco-arabica features critical articles and reviews on the transmission of philosophical and scientific texts from and into various languages – Greek, Syriac, Arabic, and Latin – from late Antiquity to the Middle Ages and Renaissance. Studia graeco-arabica follows a double-blind peer review process.
Studia graeco-arabica is a Green Open Access Journal. Articles can be downloaded for free; the full text of critical editions is available upon request. Please contact the Editor in chief: cristina.dancona@unipi.it
ISSN 2281-2687
ISSN 2239-012X (Online)
Italian Scientific Journals Ranking: A (ANVUR, Classe A, Area 10; Area 11, SSD 11/C5).
Registration at the law court of Pisa, 18/12, November 23, 2012.
Issues of Studia graeco-arabica available in print:
Indexing and Abstracting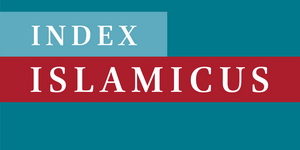 ---
Subscriptions
Information on subscription rates for the print edition of Volume 13 (2023), claims and customer service: press@unipi.it or check the PUP webpage.
For more information please write to: cristina.dancona@unipi.it
Submissions
Articles for publication in Studia graeco-arabica can be submitted by e-mail: cristina.dancona@unipi.it.
Please visit the page at: https://learningroads.cfs.unipi.it/submissions/